Le Quotidien du Peuple en ligne | 01.03.2021 16h01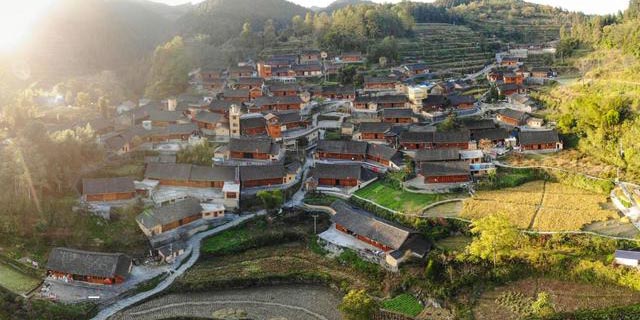 L'économie chinoise a enregistré une croissance de 2,3% d'une année sur l'autre en 2020, a annoncé le 28 février le Bureau national des statistiques.
Le produit intérieur brut de la Chine s'élevait à 101 600 milliards de yuans (15 670 milliards de dollars) l'année dernière, tandis que son PIB par habitant devrait atteindre 72 447 yuans, en hausse de 2% par rapport à l'année précédente. C'est la deuxième année consécutive que le PIB par habitant de la Chine dépasse 10 000 dollars, a noté Sheng Laiyun, directeur adjoint du Bureau national des statistiques.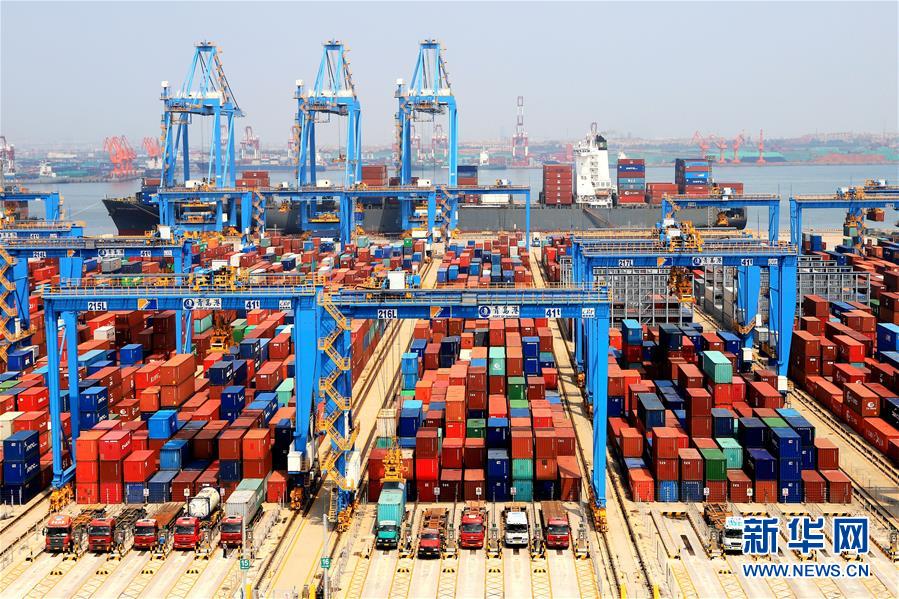 Au cours de la période du 13e plan quinquennal (2016-20), l'augmentation nominale moyenne annuelle du PIB de la Chine a atteint 6 500 milliards de yuans, soit 1 000 milliards de yuans de plus que le chiffre de la période du 12e Plan quinquennal (2011-15).
Dans le même temps, le revenu disponible par habitant des résidents a augmenté de 2 045 yuans par an en moyenne en termes nominaux, soit une augmentation de 156 yuans par rapport à la période du 12e Plan quinquennal. Enfin, a indiqué M. Sheng, quelque 55,75 millions de personnes pauvres des zones rurales ont été sorties de la pauvreté et le pays a vu 11,15 millions de personnes surmonter la pauvreté chaque année en moyenne.
---
Factbox: China's economic and social progress in 2020
Source: Xinhua| 2021-02-28 23:26:16|Editor: huaxia
BEIJING, Feb. 28 (Xinhua) — Braving the virus test and challenges in domestic and international situations, the Chinese economy ended 2020 on solid footing, becoming the only major economy to achieve positive growth in the pandemic-ravaged year.
Here are some related facts and figures from a communique released by the National Bureau of Statistics on Sunday.
— GDP grew 2.3 percent year on year to hit 101.6 trillion yuan (about 15.7 trillion U.S. dollars) in 2020. From a 6.8-percent contraction in Q1, 3.2-percent expansion in Q2, 4.9-percent recovery in Q3 to a 6.5-percent rebound in Q4, the V-shaped trajectory made China the only major economy to log positive growth.
— New economic drivers continued to grow, with the tertiary industry accounting for 54.5 percent of GDP.
— Final consumption pulled down whole-year GDP by 0.5 percentage points.
— A total of 11.86 million new urban jobs were created in the whole year, with the surveyed urban unemployment rate at 5.2 percent by the end of 2020.
— China's consumer price index (CPI), a main gauge of inflation, rose 2.5 percent year on year in 2020. The producer price index (PPI), which measures cost of goods at the factory gate, fell 1.8 percent.
— China's foreign exchange reserves expanded to 3.2165 trillion U.S. dollars at the end of 2020. Yuan's average exchange rate against the U.S. dollar came in at 6.8974, appreciating 0.02 percent from a year earlier.
— China lifted its remaining 5.51 million impoverished rural residents out of poverty in 2020.
— Per capita disposable income of rural residents in poverty-stricken areas stood at 12,588 yuan, a 5.6-percent year-on-year rise in real terms after deducting price factors.
— Of the 337 monitored cities, 59.9 percent saw air quality up to standards.
— China's grain output reached nearly 670 billion kg in 2020, up 5.65 billion kg or 0.9 percent from a year earlier.
— China's total imports and exports of goods expanded 1.9 percent year on year to 32.16 trillion yuan in 2020.
— Foreign direct investment into the Chinese mainland, in actual use, expanded 6.2 percent year on year to about one trillion yuan in 2020.
— Research and development expenditure increased 10.3 percent to over 2.44 trillion yuan, accounting for 2.4 percent of GDP.
— The number of successful space launches came in at 35, including China's Chang'e-5 probe that brought back lunar samples.
---
China: Prescription for Poverty | Full Documentary
Source: Xinhua| 2021-02-28 21:28:50|Editor: huaxia
The 50-minute documentary "China: Prescription For Poverty" tells life-changing stories about hundreds of millions of people. Who are they? How did they fight poverty? What does it mean for the rest of the world? Our crew have travelled to where the battles were among the toughest, trying to unveil the secrets and wisdom behind China's war on poverty.
---
Please follow and like us: