By Kerry Flynn, CNN Business
Updated 12:45 PM ET, Fri December 18, 2020
---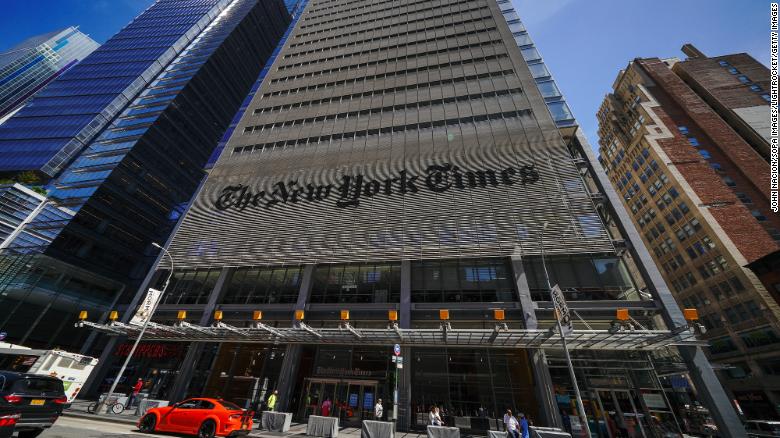 ---
New York (CNN Business)The New York Times announced Friday that "Caliphate," the newspaper's award-winning podcast about the Islamic State, "did not meet our standards for accuracy," an announcement that marks a black eye for the paper and a reporter who had been seen as one of its stars.
"Caliphate," a 12-part podcast released in 2018 about the inner workings of the Islamic State terrorist group, featured the account of Shehroze Chaudhry, a Canadian resident who claimed to have joined ISIS and participated in executions. But at the conclusion of an internal review that took more than two months, the Times said the episodes about Chaudhry fell apart under scrutiny.
The Times said it "found a history of misrepresentations by Mr. Chaudhry and no corroboration that he committed the atrocities he described in the 'Caliphate' podcast," according to an editor's note that was appended on Friday to the podcast's page on the Times' website.
The Times kicked off its investigation after Canadian police charged Chaudhry in September with "Hoax-Terrorist activity" in relation to interviews published by "multiple media outlets," according to a police news release.
Despite the misrepresentations and lack of corroboration, The Times is not removing "Caliphate" from its website or podcast apps. In addition to the editors' note posted online, The Times is affixing audio corrections to the episodes and releasing an episode about the corrections. The paper also published a fuller account on Friday on what it learned about Chaudhry. The four-byline story described him as "a fabulist who spun jihadist tales about killing for the Islamic State in Syria, Canadian and American intelligence and law enforcement officials contend."
---
Etes-vous aussi surpris que cela des "allegations politiques canadiennes"?
2 Choses: Dans un contexte excessivement difficile a l'exercice de la profession d'une part causee par la pandemie mais aussi par la crise des medias en general dont la concurrence est exacerbee, les medias peuvent vouloir accelerer les "scoops" pour accroitre leur lectorat. Comme dans de nombreux cas dans les entreprises, les procedures de controle de la qualite/securite sont reduites, sinon courrt-circuitees… pouvant conduire a la tragedie (Navette spatiale).
Le journalisme ne consiste pas seulement a rapporter la "nouvelle", mais il
a aussi le devoir d'en verifier la veracite. Ici, l'approche de la Preuve
empirique utilisee en science serait la bienvenue. Et, quand cela provient
du Canada… j'ai toujours des 'soupcons', des reserves, attendant toujours
une confirmation officielle.
Please follow and like us: