Ubuntu: Canonical picks up major OpenStack cloud telecom win
Selon ZDNet.com
par By Steven J. Vaughan-Nichols for Networking | November 5, 2020 — 22:12 GMT (14:12 PST)
Russia's largest mobile network, MTS, will soon be running on a private cloud built on Canonical's OpenStack cloud software.
When you think of cloud-based businesses, telecommunications companies may not be the first ones to spring to your mind. They should be. Telecom, thanks to software-defined networking (SDN) and Network functions virtualization (NFV), runs on the cloud. Now, Canonical, best known for Ubuntu Linux, has won a significant customer for its Charmed OpenStack: Leading Russian telecom MTS.
With over 80 million mobile subscribers, MTS is a serious player, and the company needed a serious cloud for its network. With this new partnership, MTS aims to decrease its time-to-market and speed up the deployment of new services such as 5G. And, of course, as everyone does with the cloud, it wants to reduce the total cost of ownership (TCO) of cloud infrastructure.
Commentaire… humoristique: Une demie (1/2) Canonical suffirait pour tous les telephones mobiles du Canada??? Et dire qu'il y a quelques annees, Canonical avait un bureau a Montreal?
Conduite sans pilote
Le Quotidien du Peuple

Le kilométrage des essais routiers de véhicules autonomes à Beijing atteint 2 millions de km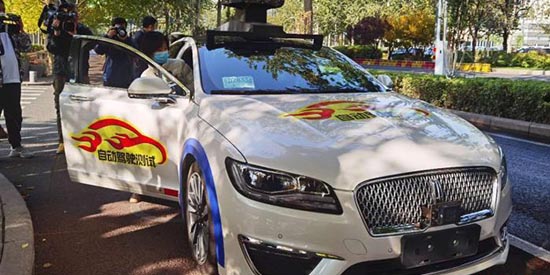 Selon le Centre d'innovation de Beijing pour la mobilité intelligente, le kilométrage en toute sécurité des essais routiers de véhicules autonomes dans la capitale chinoise a dépassé 2 millions de km à la fin du mois d'octobre.
Au cours des 10 premiers mois de cette année, le kilométrage des essais routiers a atteint environ 960 000 km, soit une augmentation de 73 800 km par rapport à l'année dernière.
Please follow and like us: