By Mallika Kallingal and Cheri Mossburg, CNN
Updated 4:06 AM ET, Fri November 20, 2020
CNN's Andy Rose contributed to this report
(CNN)Wildfires have scorched more than 8.7 million acres across the country this year, but the season is still not over. Right now, there are three new wildfires burning in the West: the Mountain View Fire, the Pinehaven Fire and one in Bear Creek Park.
A 20,000-acre wildfire burning along the California-Nevada border has left one person dead. The wildfire south of Lake Tahoe has destroyed dozens of homes, according to the Mono County Sheriff.
The Mountain View Fire started Tuesday afternoon, and was pushed by strong, erratic winds with gusts of 70 miles per hour, Don Shoemaker, Bureau of Land Management incident commander said.
At least 80 homes in the town of Walker, California, have been leveled by the wildfire and about 400 residents are still under evacuation orders. The orders will remain in place as power lines have been severely damaged, Shoemaker added.
Firefighters say about 20% of the blaze is contained and rain in the area has helped to put out the flames.
Le grand projet chinois de transfert d'eau du Sud vers le Nord a bénéficié à 67 millions de personnes
Le Quotidien du Peuple en ligne | 20.11.2020 11h12
Sur la carte de Chine, un canal artificiel part des montagnes Qinba et se dirige vers le nord, en passant par le fleuve Jaune, le fleuve Yangtsé, la rivière Huaihe et les Monts Taihang. Il traverse 1 432 kilomètres du sud au nord et achemine l'eau limpide vers le Henan, le Hebei, Tianjin et Beijing. Il s'agit de la ligne centrale du projet de transfert d'eau du Sud vers le Nord en Chine. Mise en service en décembre 2014, cette ligne a poursuivi des opérations pendant plus de 2 100 jours de façon stable. Elle a transféré 30 milliards de mètres cubes d'eau, dont la qualité reste toujours supérieure au niveau II, bénéficiant directement à 67 millions de personnes.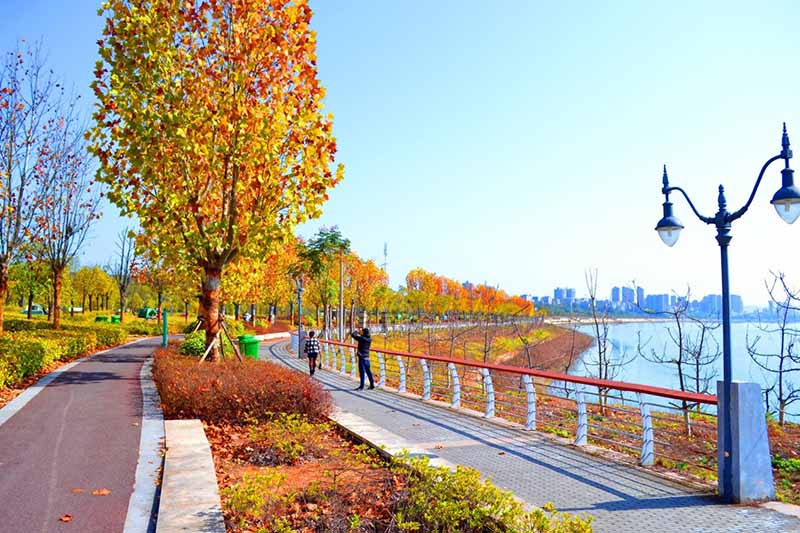 On pense à l'origine de l'eau quand on en profite. L'acheminement d'eau limpide au nord a été rendu possible par la préservation écologique de la zone où la ligne centrale prend sa source. La ligne centrale du projet hydraulique prend sa source dans une région de 95 000 km2 couvrant le réservoir de Danjiangkou et sa région amont, qui comprend 49 comtés (villes et arrondissements) de 6 provinces : le Henan, le Hubei, le Shaanxi, le Sichuan, Chongqing et le Gansu. Les travaux ont commencé en 2005. Grâce à 15 ans d'efforts, la zone de la source d'eau est verdoyante et pittoresque. On entend souvent les chants d'oiseau.
Et par la suite pourquoi ne pas continuer dans la meme veine avec ceci:
Plus de 1 000 canards mandarins migrent vers la rivière Zhanghe pour l'hiver
Le Quotidien du Peuple en ligne | 20.11.2020 15h41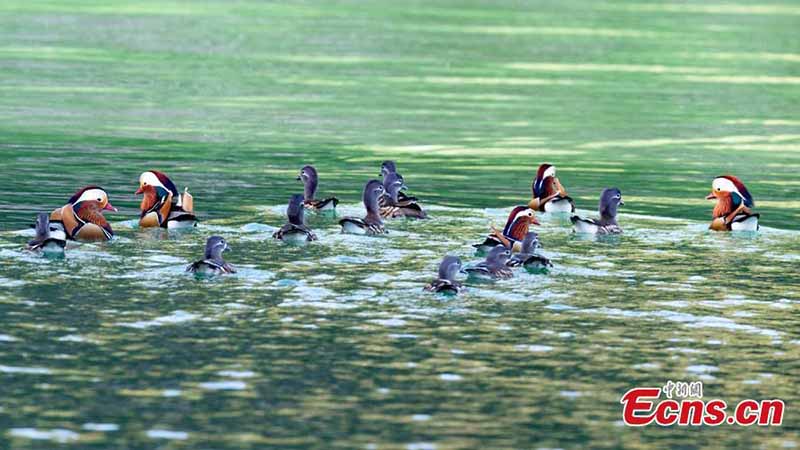 La rivière Zhanghe est une zone écologique importante d'abri dans la province du Hubei et une zone humide vitale en Chine. Elle est devenue le plus grand habitat de canards mandarins en Asie. Plus de 1 000 canards mandarins ont migré ici depuis la Sibérie pour l'hiver au cours des deux dernières semaines.
Please follow and like us: