Source: Xinhua| 2021-02-05 22:36:12|Editor: huaxia
BEIJING, Feb. 5 (Xinhua) — The China National Space Administration (CNSA) on Friday released the first image of Mars captured by the country's Mars probe Tianwen-1.
The image was captured from a distance of 2.2 million km from Mars, said the CNSA.
The probe conducted its fourth orbital correction on Friday at 8 p.m. (Beijing time), aiming to ensure that the probe achieves a sound planned rendezvous with Mars.
The probe has traveled about 197 days in orbit, flying about 465 million km. It is currently 184 million km from Earth and 1.1 million km from Mars. All probe systems are in good working condition, the CNSA said.
China launched the Mars probe on July 23, 2020. It was designed to complete orbiting, landing and roving in one mission.
The probe completed its first orbital correction on Aug. 2, its second on Sept. 20 and its third on Oct. 28.
---
CNN-China's Tianwen-1 sends back its first picture of Mars
Updated 5:11 AM ET, Sat February 6, 2021
(CNN)-China's Tianwen-1 probe has sent back its first picture of Mars, according to the Chinese space agency.
Tianwen-1, whose name means "Quest for Heavenly Truth," sent back a black and white picture of the red planet, which was taken when the probe was around 2.2 million kilometers away from Mars, the CSA said.
Launched in July last year, the probe is China's first mission to Mars. Tianwen-1 will orbit the planet before landing a rover on the surface, with the hope that it can gather important information about the Martian soil, geological structure, environment, atmosphere, and search for signs of water.
Photos: The Best moments on Mars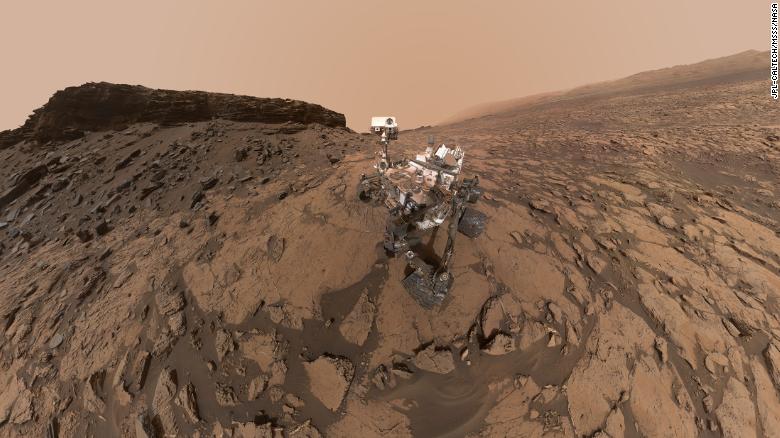 Tianwen-1 conducted its fourth orbital correction on Friday evening as the spacecraft prepares to arrive in orbit around February 10, where it will "brake" to slow down and be captured by the planet's gravity, according to the agency.
James Griffiths and Ashley Strickland contributed reporting.
Lire la Suite / Voir les autres photos(31)
---
Please follow and like us: